Premarital Counseling: Who Is It For?
In exactly one year, John and Mariah will be married. This afternoon, they attend their first session of premarital counseling. The two are undeniably in love and committed to each other, but to ensure it stays that way, they've decided to seek guidance from a therapist.
While they're nervous about how the session will go, two smiles emerge at its end. In the months that follow, John and Mariah see Dr. Joann biweekly to discuss marriage concerns, learn effective communication techniques, and prepare for future conflicts.
By the time their wedding date arrives, they're more confident than ever that this whole marriage thing can and will work out for them. They're equipped to handle any curveball thrown their way and build the healthy marriage they both desire.
What Is Premarital Counseling?
Premarital counseling is a type of therapy that helps couples build a happy, successful marriage. It can help couples develop essential communication skills, identify potential conflict areas, and learn how to manage these challenges
This specialized form of therapy can benefit all couples who are strongly considering and ready for lasting commitment. And with nearly half of all marriages ending in divorce, it is important that couples consider seeking out premarital counseling before they tie the knot. In fact, some states require it for those under the age of 18.
This type of counseling is normally sought out during an engagement, but it is also useful for those still contemplating marriage. Premarital counseling can be beneficial for couples who are not sure about their next step, as well as those who are already engaged and preparing for marriage.
Who Should Seek Pre Marriage Counseling?
Premarital counseling can help a person in a relationship who is "non-committal" learn about their commitment issues. It can help a couple resolve issues they cannot seem to get past. And it can also help educate engaged couples on the realities of marriage.
In addition, signing up for premarital counseling does not guarantee "I do's" will be or must be said. In fact, some couples go through counseling and find it best that they do not pursue marriage, and they both go on to live separate happy, healthy lives.
The benefits of premarital counseling are virtually endless. Research has shown that it can reduce divorce rates, curb pre-marriage jitters, and lead to a long-term healthy relationship.
That said, you do not have to have a problem to seek premarital counseling—it does not mean something is "wrong" with you or the two of you together. Instead, counseling can help strengthen your relationship, which will lessen and/or ease conflicts that may lie ahead.
This type of counseling often involves opening up about your relationship's challenges (or concerns) and resolving conflicts. Some commonly covered ground in premarital counseling will include:
Common Interests and Activities
Role Expectations
Communication
Religion and/or Church
Marriage Expectations
Budget and Finance
Children and Parenting
Challenges in Your Sex Life
Need for Space
On the other hand, if your challenges aren't clear, your premarital counselor can help you identify issues and then resolve them. Or, if you don't have any current challenges, they can help you build a solid foundation for future challenges.
What Does a Premarital Counseling Session Look Like?
Premarital counseling is led by mental health professionals who specialize in helping couples, like licensed marriage and family therapists. The structure of premarital counseling can differ among therapists. Some prefer to first see each individual separately, which allows them to identify and understand any individual concerns or issues. Other therapists focus on the two as one entity from beginning to end.
However, once the couple begins sessions together, they then typically:
Address any concerns in their current relationship
Discuss expectations and hopes
Identify how they plan to achieve those goals
Work on building conflict resolution skills
Sometimes, premarital counseling also involves making a Couples Resource Map. This aids each partner in identifying resources that will come in handy when they face given challenges. Similarly, partners typically create a plan of action to refer to and utilize if conflicts do arise. This plan of action may involve attending a counseling session and/or referring to one's individual resources.
Quick Facts about Premarital Counseling
Couples who underwent premarital counseling had a 30% higher marital success rate than couples who did not, according to HealthResearchFunding.org.
Premarital counseling doesn't just help couples prepare for marriage, but any kind of long-term commitment.
Couples seeking premarital counseling have a few choices: they can take the traditional route and see a therapist, attend a group therapy session, or go to a workshop.
Counselors will help guide difficult discussions, such as those about money or kids.
Counselors will teach effective communication skills, which will come in handy during any future conflict.
Premarital counseling will help to ease worries about marriage, by helping a couple identify potential issues that may arise.
It can be difficult—as it's not always easy to hear your partner's concerns or negative feelings. Therefore, one should try to go in prepared for tough feedback, whilst remembering the many benefits to come.
Is There Premarital Counseling Near Me?
Premarital counseling is designed to help you save your marriage before it even begins.
If you would like to participate in premarital counseling near you, consider scheduling an appointment at Thriveworks. We have been offering counseling services to couples, including premarital counseling and marriage counseling, since 2008. We have 1,000+ counselors at over 150 locations nationwide who are ready to help you.
If premarital counseling is something you want to pursue in your area, find a local Thriveworks office. Or, if you'd prefer to talk to a counselor over the phone or video, schedule an online counseling appointment instead.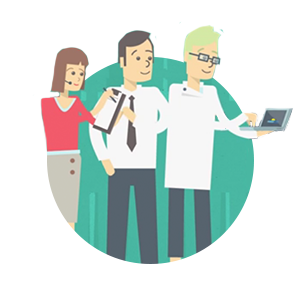 Start counseling, therapy, or life-coaching today with a skilled, caring provider near you!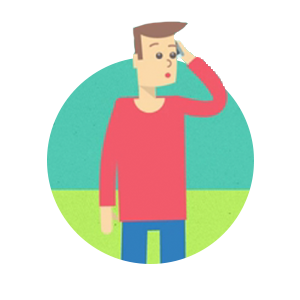 Are you interested in doing online sessions? Explore our online counseling opportunities.
More about Divorce