Marriage Counseling: Professional Marital Help
What Is Marriage Counseling?
Marriage counseling, a form of relationship counseling or couples therapy, helps married couples work through their problems and improve their relationships. This type of therapy can also help couples breathe new life into their relationship.
Counselors who specialize in relationship help, such as licensed marriage and family therapists, lead this type of therapy. They are often referred to as marriage counselors or couples therapists and have the knowledge as well as the training to help married couples.
Many different couples seek marriage counseling. Counselors can help couples who have been married for a year or two, as well as those who have been married for 50 years. In each case, they will listen to and understand what you'd like help with. Then, they will design a course of treatment for your therapy sessions.
Common Marital Problems Discussed in Therapy
Every day, couples discover that marriage counseling improves their relationships. This is often a short term, yet valuable process. If you and your spouse pursue marriage counseling, you can expect to work with your counselor on your specific issues. Chances are, though, that you and your spouse are experiencing common marital problems. These include:
1) Infidelity or trust issues
If you or your spouse has been unfaithful, your relationship is likely suffering. This is a difficult challenge to work through but can be best addressed with the help of a marriage counselor.
Your therapist will help you open up about this tough subject and determine what you need from each other moving forward. They will also help you manage and resolve trust issues, which will likely result from this event.
2) Sex issues or lack of intimacy
Another common problem in a marriage or any relationship is lack of intimacy. Physical intimacy is important in long term relationships and can lead to other problems if it isn't addressed.
Your marriage counselor will be happy to talk to you about your sex issues. They can also help you become more intimate on a mental or emotional level. This might involve having deep conversations that help you reconnect with your spouse.
3) Opposing values or beliefs
It is also common for couples to have opposing values or beliefs. This can prove especially challenging during election years, if couples have different political beliefs. Fortunately, no matter the subject matter, a marriage counselor can help you work through your opposing values.
Some couples find that their personal beliefs are too important to compromise. In these instances, the couple might decide that they are better off apart. However, if you are married, you likely knew about your opposing values and beliefs before you said, "I do." In this case, a counselor can help you find common ground or develop a plan for having productive conversations about your differing views.
4) Stress at home and work
Stress is present in every individual's life. However, when it becomes overwhelming, it can hurt our relationships. If you and/or your spouse are experiencing an overwhelming amount of stress at home or at work, you might benefit from marriage counseling.
A marriage counselor can help you identify your stressors and how you can best handle them together. Your counselor might determine a need for one-on-one sessions with one partner if the stress is prevalent in their life. Additionally, if the whole family is involved, you might benefit from both marriage and family therapy.
5) Communication problems
Communication problems are another area of concern for many couples. Fortunately, a marriage counselor can help you work on conflict resolution and develop effective communication skills. They can also help you and your partner identify what subject matters might cause or trigger your communication problems.
If you feel uncomfortable talking about certain subjects or you're quickly triggered, they will then help you develop a specific plan for better navigating those conversations.
Couples experience different problems. Fortunately, marriage counseling is a valuable resource for all married couples. It can help couples work through the above challenges as well as many others that we haven't discussed. In addition, it can help couples improve the strength of their overall relationship.
How Does Marriage Counseling Work?
Many people are intimidated when they first start counseling. We want to assure you that choosing to work with a marriage counselor is a smart decision for your relationship. It can help many different couples, including…
Couples who are suffering from severe financial stress
Couples who are struggling to have productive conversations
Couples who are lacking that physical intimacy and connection
Couples who feel overwhelmed by responsibilities at home or at work
Couples who feel like their marriage has lost that spark
Couples who can't seem to agree on anything
Couples who disagree about parenting styles
As you can see, marriage counseling can help virtually any couples. If you and your spouse are thinking about pursuing marriage counseling, you might be wondering how it works. As we've touched on, this process involves talking to a therapist who specializes in providing professional relationship help.
You should disclose any challenges or concerns you have about your marriage. This will allow them to best help you. Based on the feedback that you give them, they can design your experience in therapy around your specific needs. They might utilize various therapeutic techniques, including emotionally focused couples therapy, cognitive behavioral therapy, and the Gottman Method.
In each session, you and your partner will work with your therapist to overcome the obstacles in your relationship. You will also work to improve crucial aspects of any relationship, including your conflict resolution and communication skills.
Remember, therapy is a safe space for you, your partner, and your relationship.
Are There Marriage Counselors Near Me?
If you're looking for couples counseling or marriage counselors near you, you are in luck. Thriveworks Counseling has 1,000+ counselors at 150+ locations nationwide.
Find a marriage counselor who is best suited for your relationship today. If you would like to talk to a counselor in person, just find your local Thriveworks office. If, instead, you'd like to work with a therapist from the comfort of home, schedule an online counseling appointment with any provider in your state.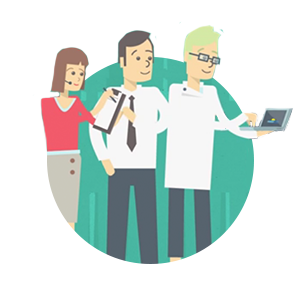 Start counseling, therapy, or life-coaching today with a skilled, caring provider near you!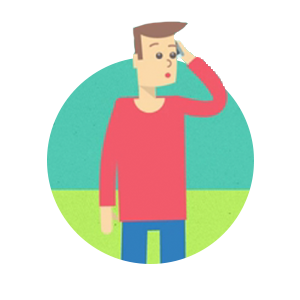 Are you interested in doing online sessions? Explore our online counseling opportunities.
More about Marriage